Associate Professor
B.S., North Carolina State University
M.B.A., Appalachian State University
Educational Specialist, Appalachian State University
Ph.D. , University of Kentucky
Dr. Ivan C. Roten, CFP® is a Professor in the Department of Finance, Banking and Insurance at Appalachian State University (ASU). Dr. Roten taught at ASU as a Lecturer from 1991 – 1998. He rejoined the faculty at ASU in the fall of 2001 as an Assistant Professor.
Dr. Roten received an undergraduate degree from North Carolina State University in 1986, MBA from ASU in 1991, Educational Specialist from ASU in 1994, and a Ph.D. in Finance from the University of Kentucky in 2001. In addition, He has obtained the CFP® Certification, a North Carolina (NC) Real Estate Broker's license, and a NC General Contractor's license.
He is married to Dana Frye Roten, a 1991 (BSBA) and 1992 (MBA) graduate of ASU. They have two children Graham Frye Roten (born 1997) and Marshal Frye Roten (born 2000). Graham is a 2020 (BSBA) graduate of ASU and Marshal is a 2023 (BSBA) graduate from ASU.
Teaching:
FIN 3680 - Introduction to Finance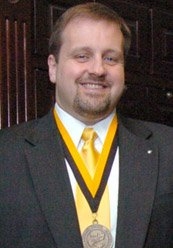 Title:

Professor
Department:

Department of Finance, Banking and Insurance

Email address: Email me

Phone: (828) 262-6943

Fax: (828) 262-2925
Office address
3086 Peacock Hall