Bowden Investment Group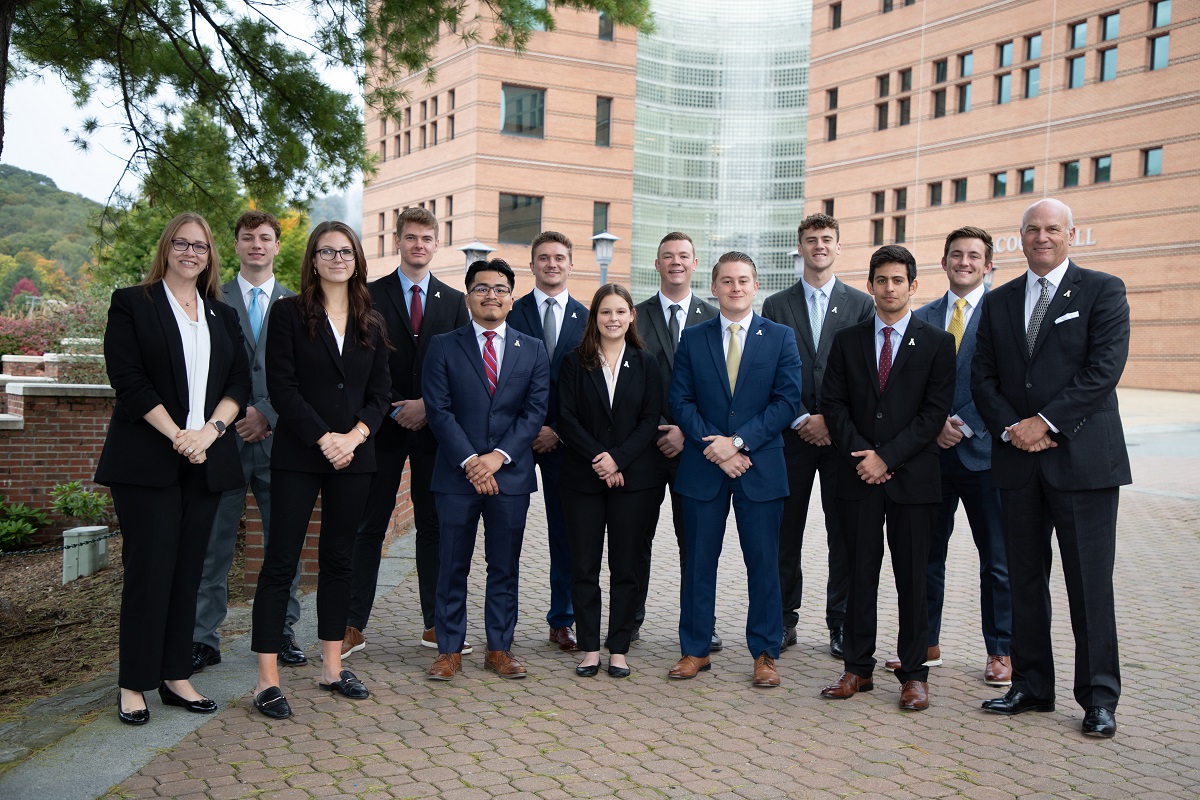 The Elbert V. Bowden Student Managed Investment Fund was established in January 2000 in the Department of Finance, Banking and Insurance at Appalachian State University with the dual purpose of providing students with an opportunity to obtain hands‐on investment experience and to provide funds to benefit the students and faculty in the Department.
To participate in the management of the Elbert V. Bowden Student Managed Investment Fund (hereinafter referred to as the Bowden Investment Fund or BIF) students must be a member of the Bowden Investment Group (BIG). Membership in the BIG requires a highly competitive application and interview process where students are selected based on their academic standing and their interest in investments and financial analysis. BIG members require a two‐semester commitment beginning in the fall semester and continuing through the spring.
The BIF is managed as a "growth and income" fund and is invested solely in equities. A portion of the investments may include stocks that are considered "growth" stocks or "value" stocks. The fund may have a mix of growth and value or may be biased in one direction depending on the view of the BIG regarding which style is likely to provide the best performance over time.
In addition, a portion of the funds must be invested in stocks that generate current income through dividends. Investments in the BIG may include common stock, preferred stock, closed‐end investment funds, and exchange traded funds (ETF).
In order to control the risk of the fund and reduce the probability of capital loss, the BIF is managed in such a manner as to avoid excess volatility. The primary measure of volatility used is the portfolio beta. In general, the beta of the portfolio should not exceed the beta of the portfolio benchmark by more than 20 percent. The benchmark used for judging the relative performance of the BIF is the S&P 500 Index.
Read recent news posts about the Bowden Investment Group.
Connect with us on LinkedIn.
Points of Pride