CFA Teams
Broyhill Fellows
Each year four to five members are selected from the Bowden Investment Group to participate in the annual CFA Research Challenge. The CFA Institute Research Challenge is an annual global competition that provides university students with hands-on mentoring and intensive training in financial analysis. Students work with a mentor and are tested on their ability to value a stock, write an analyst report, and present their recommendations.
The Bowden Invesment Group has made a name for itself competing with top schools around the country. The BIG Broyhill Fellows Team has had great success in this challenge. Each year the group competes with some of the top business schools in the nation, some of which are composed of graduate students. Appalachian has become the "school to beat" in the NC CFA Research Challenge and we look forward to continuing this legacy in the future.
Learn more about the history of the Broyhill name and read recent news posts about the Bowden Investment Group.
CFA Challenge Teams
2022-2023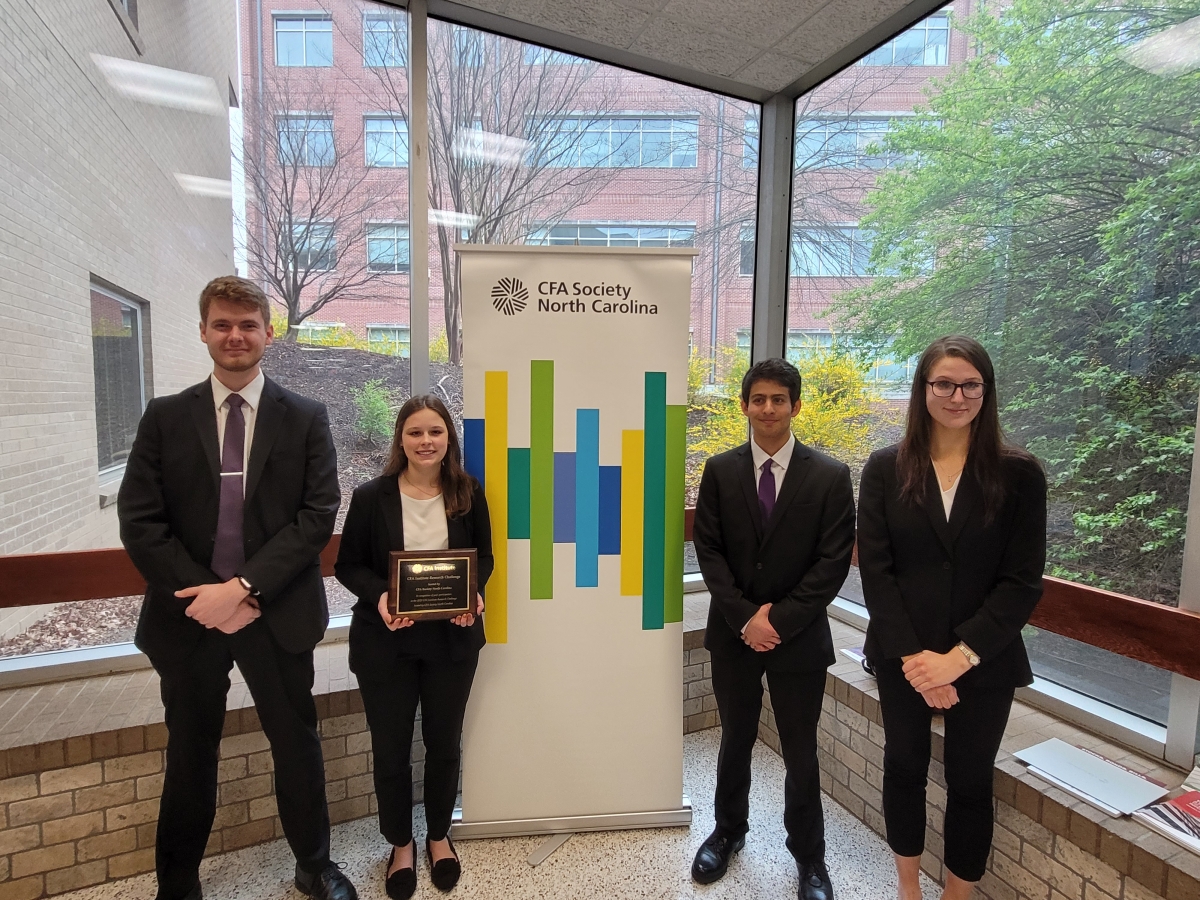 Left to right: David Price, McKenzie Shail, Jimmy Said, and Charlotte Rice
North Carolina Second Runner-Up
---
2021-2022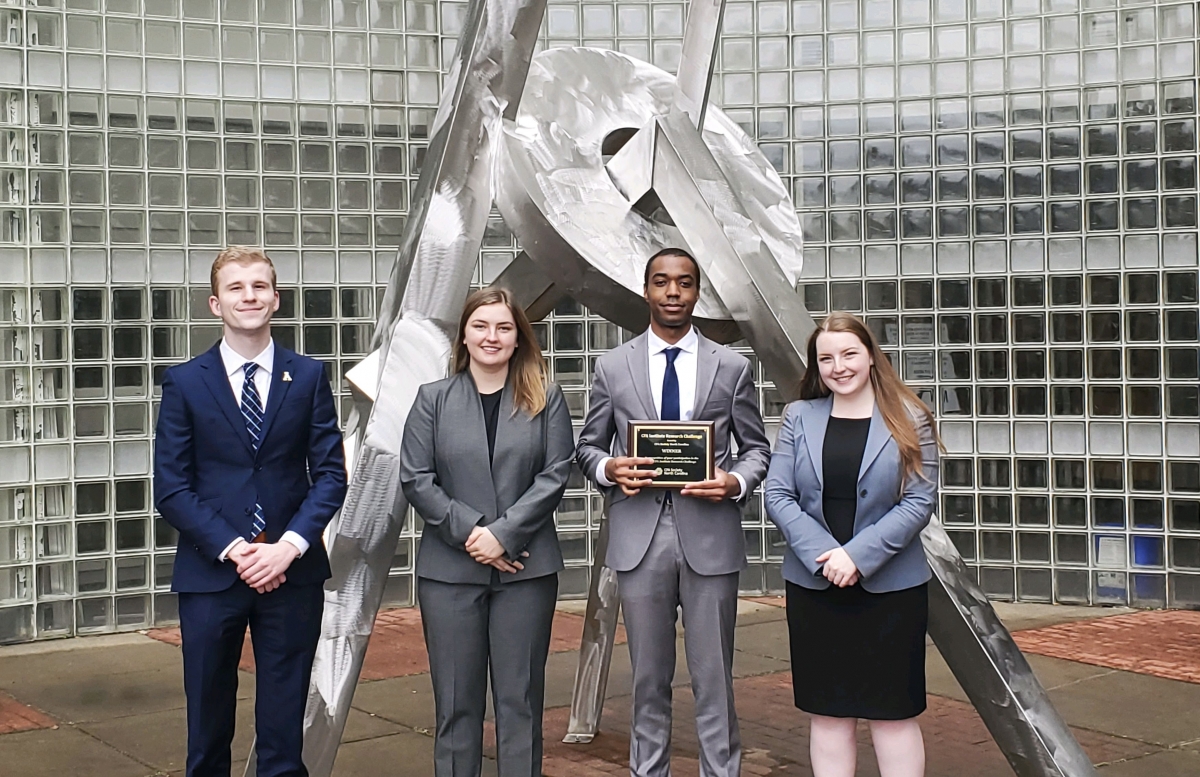 Left to right: Zack Marciniak, Hailey Shoesmith, Zane Clark, and Brandy Crump
North Carolina Champions & Southeast U.S. Subregional Champions
---
2020-2021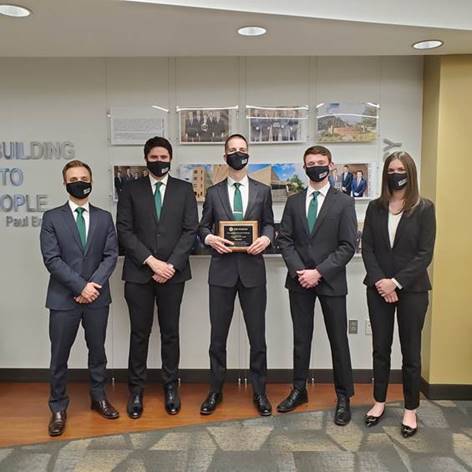 Left to right: Zach Stowell, Sean James, Obi Ludwig, Sam Crouse, and Olivia Guillebeau
North Carolina Champions, Southeast U.S. Subregional Champions, Americas Regional Champions, & Global Top 5
---
2019-2020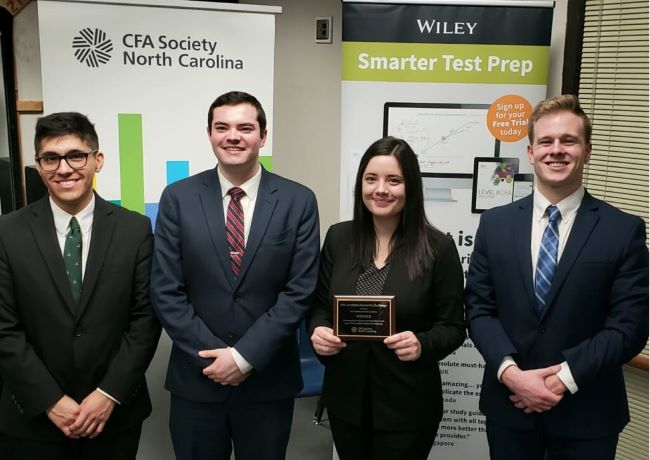 Left to right: David Franco, Nathan Hughes, Ana Melone, and Jacob Wiley
North Carolina Champions
---
2018-2019
Left to right: Andrew Crumpler, Neil Agnew, Madeline Hamiter, and Josh Lee
North Carolina Champions
---
2017-2018
Left to right: Jeff Bennett, John Miller, Andrew Hanley, Daniel Sullivan & Amalia Milles
North Carolina First Runner Up
---
2016-2017
Left to right: Charles Plummer, Mac Shelton, Hollie Brown, Jarrett Jacumin, & John Mosser
North Carolina Champions
---
2015-2016
Left to Right: Andrew Johnson, Darrow Goff, Amanda Carter, MacGregor Shepard, Aaron Martschenko
North Carolina Champions
---
2014-2015
Left to Right: Caitlin Owings, Matt Wine, Nathan Birmingham, and Brett Featherstone
North Carolina Champions
---
2013-2014
Left to Right: Zach Lavasque, Cameron Newell, Madison Bigham, Jack Bishop, Clark Featherstone
North Carolina Champions
---
2012-2013
Left to Right: Dan Alliss, Jack Gibbs, Ellen Morgan, Alan Clarke, Matthew Vanek
North Carolina Champions
---
2011-2012
Left to Right: Daniel Favitta, Ethan Foster, Eric McTeir, David Jones, William Strausbaugh
North Carolina Champions
---
2010-2011
Not Pictured: David Emery, Bryan Lazenby, PA Rowe, Chris Wexler, Jesse Whitaker
North Carolina Third Runner Up
---
2009-2010
Not Pictured
North Carolina First Runner Up
---
2008-2009
Seated: Bixby Stewart, Taylor Boyle; Standing: Marshall Hargrave, Chris Simmons; Not pictured: Josh Gates
North Carolina Champions