Associate Professor
B.S., Nebraska Wesleyan University
J.D., University of Nebraska-Lincoln College of Law
Teaching:
Law 2150, The Legal Environment of Business FIN 3600, Personal Insurance
Dr. Jamie Parson is an Assistant Professor in the Department of Finance, Banking, and Insurance at Appalachian State University. She teaches undergraduate courses in business law and personal insurance. In addition, she leads the Walker College of Business' Inclusive Excellence (formerly Diversity Advisory) Team, the Risk Management & Insurance diversity initiatives and serves on numerous boards and committees.
Prior to arriving at Appalachian, Dr. Parson served as a Title VII Investigator for the Nebraska Equal Opportunity Commission and a Special Investigative Unit Liaison and Fire Claims Representative at State Farm Insurance Company.
Dr. Parson holds a Bachelor of Science Degree in Sociology-Anthropology from Nebraska Wesleyan University and a Juris Doctor from the University of Nebraska College of Law in Lincoln, Nebraska. Her research interests primarily concentrate in the area of insurance regulation including extensive involvement with the passing of the North Carolina Foster Care Family Act (July 2015).
Dr. Parson lives in Lenoir, North Carolina with her husband, Dontrell and two children, Ga'Kiaya and Daison.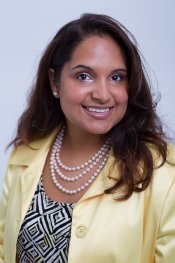 Title:

Chief Diversity Officer, Associate Professor
Department:

Department of Finance, Banking and Insurance

Email address: Email me

Phone: (828) 262-2040
Office address
B.B. Dougherty Administration