Associate Professor
Ph.D., Florida Atlantic University
Dr. Johnston is an Associate Professor in the Department of Finance, Banking & Insurance. Prior to getting his Ph.D. from Florida Atlantic University, Jarrod worked for the Principal Financial Group. His responsibilities included mortgage loan securitization, retirement plan development, and retirement plan investment analysis.
Jarrod served as an assistant professor at the University of Minnesota - Duluth for three years before coming to Appalachian State. He has taught Financial Markets, Corporate, International, and Entrepreneurial Finance.
He has publications in the Journal of Banking and Finance, the Financial Review, Studies in Economics and Finance, and other finance journals. He enjoys running and hiking.
Teaching:
FIN 3790 - Banking & Financial Markets; FIN 4750 - International Business Finance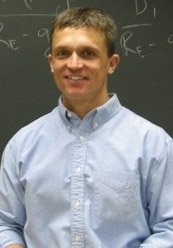 Title:

Associate Professor
Department:

Department of Finance, Banking and Insurance

Email address: Email me

Phone: (828) 262-2893

Fax: (828) 262-2925
Office address
3068 Peacock Hall