Education
BSBA, Accounting, Mississippi College
JD, Mississippi College School of Law
Certified Public Accountant (CPA)
Certified Financial Planner (CFP)
Teaching:
Kevin Huff teaches employee benefits and personal finance courses in the Department of Finance, Banking and Insurance. He also serves as Director of the Financial Literacy Initiative at Appalachian State.
Prior to joining the Walker College of Business, Kevin worked with organizations engaged in the practice of taxation, healthcare, employee benefit plan administration and investment management.
As an attorney, CPA - Certified Public Accountant and CFP - Certified Financial Planner, Kevin brings a multidisciplinary approach to his personal finance and employee benefits class lectures.
Acknowledging a Life Lesson often quoted by Jim Rohn - "To have more, you must become more", Kevin encourages students to engage in deliberate development of their lives on a daily basis by seeking out mentors, reading something of inspirational value every day, and developing a network of meaningful relationships.
Kevin is a member of the American Institute of Certified Public Accountants (AICPA), currently serves on the AICPA Personal Financial Specialist Examination Review Task Force, and a member of the International Foundation of Employee Benefit Plans (IFEBP).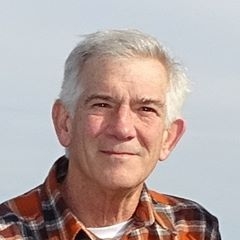 Title:

Senior Lecturer , Employee Benefits Program Director, Director of the Financial Literacy Initiative
Department:

Department of Finance, Banking and Insurance

Email address: Email me

Phone: (828) 262-8895
Office address
3052 Peacock Hall