Josh Ammons '07 MKT
Executive Vice President, Property Broker at AmWINS Group - Charlotte, NC
Josh Ammons was an upperclassman attending Appalachian State on an academic scholarship with no real interest in or knowledge of the insurance industry. All that changed when Steve DeCarlo, the current executive chairman of AmWINS, served as a guest lecturer for Ammons' one and only insurance course, an introduction to risk management and insurance.
DeCarlo spoke passionately about the insurance business - particularly the commercial side, with specific focus on excess & surplus lines - and the opportunities being created by the industry's growing talent gap. As a large sector of the industry's populations moves into retirement, new opportunities are continually being created for younger professionals. Ammons was impressed by what he heard.
"Ten minutes after he finished his speech, I sent Steve an email saying I loved his talk and that I thought I could be really successful in insurance," Ammons says."I was an arrogant 20-year-old, but he appreciated my email, and I ended up interviewing the next week and then interning with AmWINS that summer and winter. I've been with them ever since."
When asked to share what the insurance business is like, Ammons will tell you that the industry is a "people business" and is all about relationships. "Once students hear about the travel, the client outings, and that there is no ceiling on earnings if you are constantly bringing value to your clients, they are ready to learn more about what we do," Ammons says. "I'm also able to talk with them about the complexity of the deals we handle in the commercial and E&S spaces - it's not just homeowner and auto insurance like I thought when I was in their shoes."
Though he graduated with a degree in marketing from Appalachian State, Ammons now plays an active role in preparing Appalachian State Risk Management and Insurance students to enter the insurance industry; you can find him visiting classrooms as a guest lecturer, serving on the Brantley Board of Advisors, and representing AmWINS at the semi-annual Walker College of Business Career Fair.
This article was adapted by Lacy Schmidt from issue 5.07 of Insurance Business America magazine.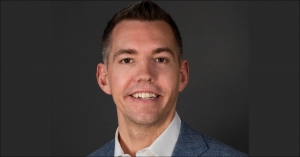 Tags: