The January 2023 Update from the Bowden Investment Group was recently released. It features notes about the upcoming Spring competitions, along with the annual preformance analysis.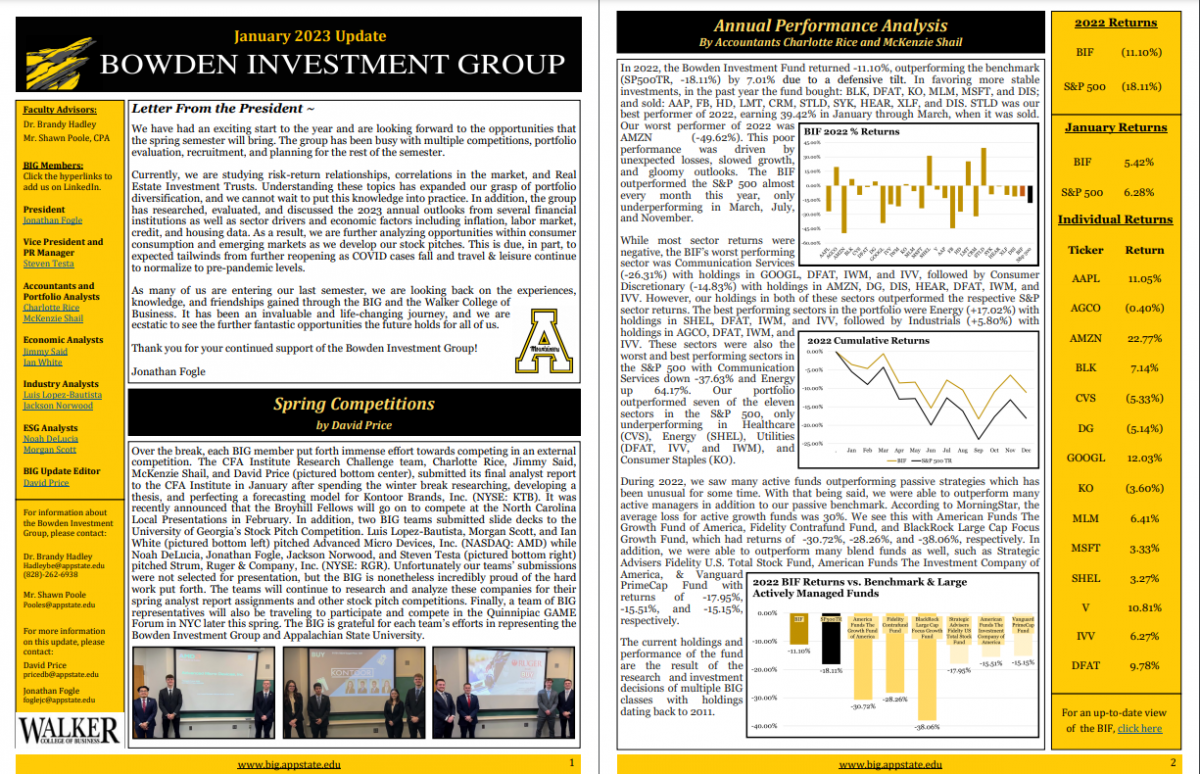 About the Bowden Investment Group
The Elbert V. Bowden Student Managed Investment Fund was established in January 2000 with the purpose of providing students with an opportunity to obtain hands-on investment experience and to provide funds to benefit the students and faculty in the Finance, Banking and Insurance department. Learn more at big.appstate.edu.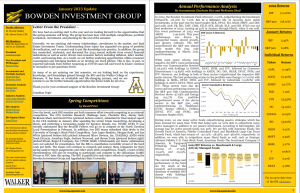 Tags: