To learn more, contact Dr. Brandy Hadley, hadleybe@appstate.edu, or come by PH 3066 during office hours or Dr. Lori Medders, meddersla@appstate, PH 3057 during office hours
We are a resource and available to discuss
Career opportunities
Industry trends
Professional development
Planning for your future
University resources
Anything else that will assist you as you work towards your goals!
Let us know if you are interested in visiting businesses and networking with alumni in Charlotte on Thursday, March 26th.
Come introduce yourself and let us know how we can support you!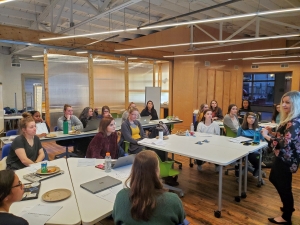 Tags: